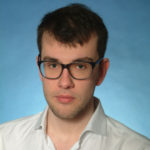 Hi all! I'm Gil and this is my blog about software engineering. My goal is to help people by sharing ideas useful in a developer's day-to-day job.
Currently, I work for Amazon as a Software Development Engineer in the backend. Before Amazon, I worked as an API and Android engineer for different companies. My background is in mathematics and computational logic.
Links
Disclaimer
All ideas and materials in this blog are my own my personal opinions and are not related to, and do not represent, any of my employers, current or past. Furthermore, some blog posts might contain affiliate links.
Scientific Publications
University theses